Every event starts with our catering. So let's make your special day unforgettable!
Petits Fours | Mini Pastries | Mini Cupcakes

Specialty Cookies | Biscottis

Mini Quiches | Focaccia

And much more…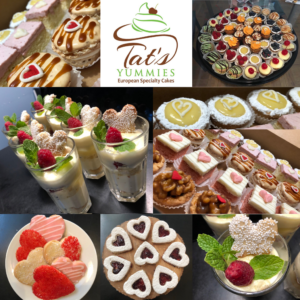 We offer a wide variety of mini cupcakes with various delicious frosting and filling. All our creations are made from scratch. We only use the freshest ingredients available. When possible and in season, we purchase all of our ingredients from local farms and dairies. This ensures that your mini cupcakes tastes just as good as it looks.
Most of our Biscottis

we offer have nuts and dairy in them. We use flour, real butter, salt, sugar, eggs, almond, walnut, hazelnut, pistachio and all kinds of different spices to bring an uncompromising taste and flavor to our different European specialties so you can have a delightful experience with each bite of our delicious products.
                     | Please know your limitations as far as allergies |
Prices will vary due to the size of your order. Give us a call or e-mail us if you have any questions at
| [email protected] | 302 480 0444 |
---
Terri Savelle Foy | Icing Event |
1200 mini cupcakes made for this awesome event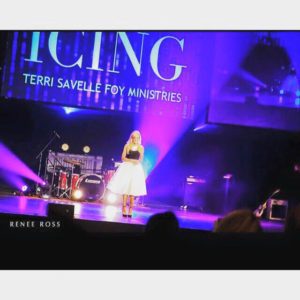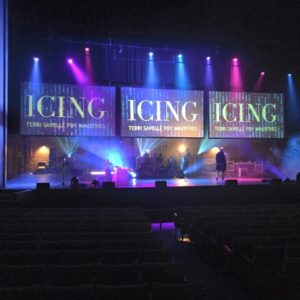 ---
Time for Terri to try samples of our mini cupcakes
---
Prepping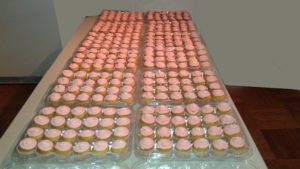 ---
**
Mission Accomplished 1200 Delicious Cupcakes!
---
CUPCAKES
GALORE
AND
GREAT NIGHT
FOR
THE
ICING EVENT
---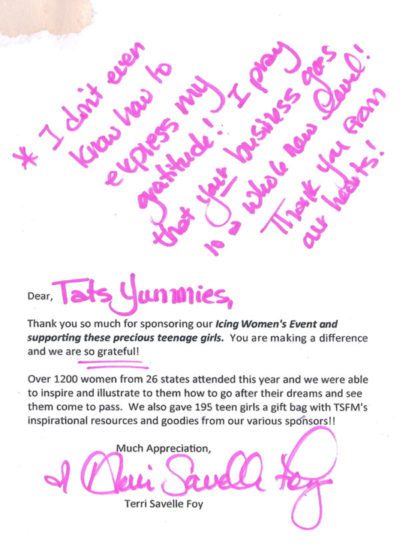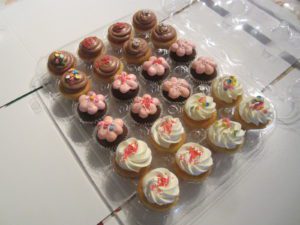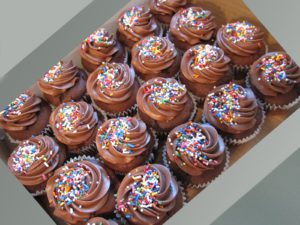 ---